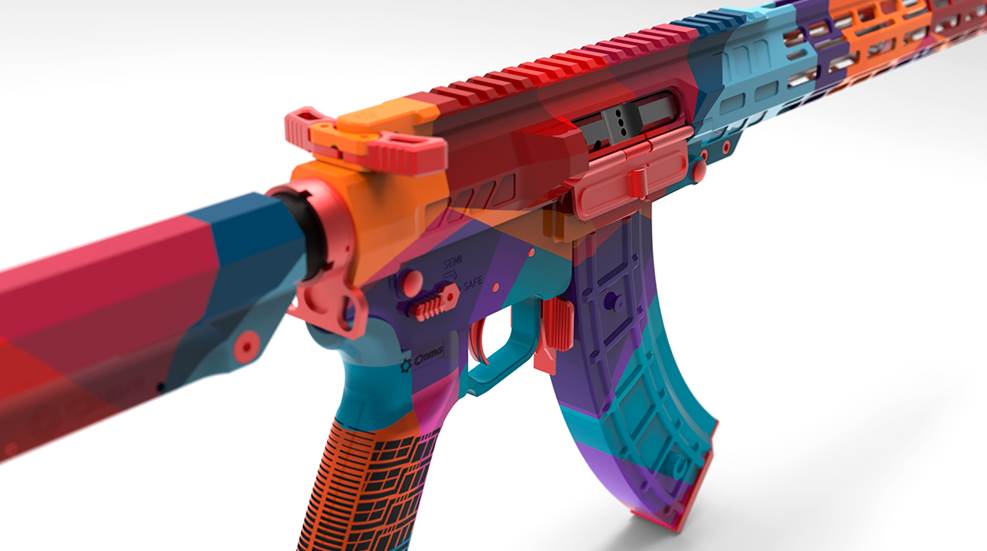 GameFi, the combination of gaming and decentralized finance (DeFi), has solidified its position as one of the fastest-growing sectors of the blockchain ecosystem. At present, GameFi's aggregate market capitalization has surged past $6 billion, with daily trading volume reaching roughly $890 million.
But it's not just gamers that are flocking towards GameFi. Between 2021 and the second quarter of 2022, billions of dollars of investment capital made their way into the GameFi ecosystem as hundreds of promising P2E and metaverse projects unlocked new use cases and utilities. 
Chainplay recently published its State of GameFi 2022 survey report, highlighting promising numbers and opinions from nearly 2,500 global investors actively investing in the blockchain gaming industry. According to the report, three out of four investors are entering the blockchain ecosystem because of GameFi, with roughly 68% of GameFi investors joining the scene between 2021 and 2022. The report further clarifies that 44% of investors agree that the entry of institutional investors and traditional gaming companies is one of the key reasons behind GameFi's exponential growth in 2022.
Per the survey, 29% of investors are allocating roughly 25% of their funds into GameFi, 37% earmark around 25% to 50%, 19% invest nearly 50% to 75% of their funds, and 15% of investors are allocating more than 75% of their net worth to GameFi.
Despite the broadly positive momentum, the report also sheds light on the shortcomings of the GameFi ecosystem. Most survey respondents agreed that developers should focus on delivering "engaging gameplay" and "better in-game token economics" if they want GameFi to continue disrupting the mainstream gaming industry.
To that extent, several emerging blockchain gaming projects are entering the ecosystem, introducing new concepts and technologies designed to lay the foundations for the next stage of GameFi growth.
Connecting More People To GameFi
Developed by Switzerland-based Finfin Play, Fashion League is an emerging Web3 platform aiming to deliver the right balance between fun and monetization. The female-driven project is backed by some of the biggest names in the crypto and gaming industries.
With Fashion League, players gain the opportunity to earn in-game currency by participating in different game modes. The game focuses on fashion, allowing players to construct their own clothing store, position themselves as virtual fashion designers, sell, trade, and rent out their products to other players, participate in fashion design competitions, and much more. It also features the "social play" element, where users are free to visit other stores and compete in community events. The built-in design tool enables anyone, even those without knowledge of 3D design, to produce their own fashion line.
Fashion League also doubles up as a platform for brands and fashion designers to display their products, expand their stores, and improve their products by gathering real-time analytics and facilitating seamless collaboration among the broader community.
Digital Arms is another GameFi project that aims to connect the gaming, firearms, and hunting communities through its innovative concept of IP-licensed NFT firearms. The platform hosts exclusive IP (Intellectual Property) rights for the world's leading firearm brands.
Alongside its $HNTR token, Digital Arms offers an interactive NFT marketplace where users can explore, purchase, and trade NFTs of digital firearms and accessories. On top of that, all Digital Arms NFTs are highly interoperable and come with unique identifiers. This means that other P2E gaming and metaverse projects can easily interpret the data and recreate the "asset" in their own environments without assembling everything from scratch.
The platform is the first of its kind and continuously expanding its partnership with leading firearm brands as well as P2E and metaverse projects, which could ultimately give them a monopoly over the evolving blockchain-based FPS (first-person shooter) gaming genre.
Balancing Between Immersive Gameplay And Monetization
Among the popular titles on the Polygon blockchain, Snook is an online multiplayer P2E game that brings a fresh perspective to the famous Snake IO game. Each player gets a "snook," their in-game NFT character. The NFT is linked with the player's performance, and all their gameplay achievements and skills are immutably recorded on-chain.
Unlike other P2E games, the value of the NFT is linked to the player's skill. The higher the skill, the more the value of their NFT, which is unique given that most other play-to-earn game NFTs surge in value based on buzz and speculation. Additionally, the "snook" NFT and all other in-game winnings can be easily traded across secondary NFT marketplaces, unlocking additional revenue streams for the NFT owners.
Further expanding its multiplayer mode, the Snook team recently added the BBT (Big Boys Table) game mode, allowing players to raise the stakes on their skills by directly competing against others members of the same community. The BBT game mode also increases community engagement, which is critical for the success of an NFT Collection.
Another promising GameFi project that aims to bring the arcade gaming genre onto the blockchain is MonkeyLeague. Developed by Uncaged Studios and MonkeySports, MonkeyLeague is a strategy-based web3 soccer game where players can choose to compete in player-versus-environment (PvE), player-versus-player (PvP), and team-versus-team (TvT) environments.
By acquiring "MonkeyPlayer" NFTs to fill striker, midfielder, defender, and goalie positions, players can construct, train, and manage their virtual MonkeyLeague teams. The game's core objective is to build the right team, score goals, win matches, climb up the leaderboards, and earn more in-game rewards. Each NFT comes with unique traits and core game skills, wherein players can max out the skills for each NFT they own according to their strategy. For each round played, players receive the platform-native $MBS (MonkeyBucks) token, which applies to various functionalities across the platform.
The MonkeyLeague team is currently working on launching its Stadium NFTs, which will unlock another revenue stream for its growing community. Besides participating in matches using their MonkeyPlayer NFTs, players can acquire Stadium NFTs and use them to host matches, events, and tournaments.
Despite the shaky market backdrop and early stage of its development, the GameFi ecosystem has managed to maintain the momentum that began in 2021 while experiencing ongoing investment inflows in 2022. With this foundation growing stronger by the day and a bright outlook for the unfolding use cases, support for the growing numbers of gaming projects experimenting with evolving blockchain technology has never been stronger. Moreover, as interest in GameFi remains unabated, an aggregate crypto market rebound will likely encourage heightened investment participation.
Disclaimer:
We use affiliate links when possible. At no cost to you, we may earn some crypto or nfts.
While we strive for the accuracy of the content, we provide it "as-is." We take no responsibility for any actions or results. We write about games, treat them as games. We don't give investment advices. Always do your own, extensive research.
eGamers.io - Aug 30 2022 - [Source Link]