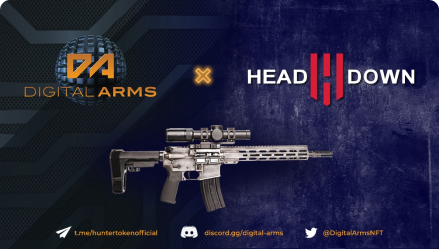 Blockchain technology is one of the 21st century innovations that are creating an opportunity for people to generate a passive income. Most notably, there has been a growing interest in this space over the past two years, with both corporations and individuals looking for the trend that will dominate the post-pandemic era.
However, a majority of the investors in this industry are still limited to the speculation narrative; 'Bitcoin's price will eventually go up'. While that may come to pass in the future, this mindset has made many stakeholders miss the fundamental value proposition of an ecosystem that has much more to offer.
There are several other ways that crypto participants can make an extra dime in the market; most of these opportunities are featured within the burgeoning Decentralized Finance (DeFi) and Non-fungible token (NFT) ecosystems. So, how exactly can a person leverage these innovations to get ahead of the pack?
The purpose of this article is to highlight how blockchain enthusiasts can increase their wealth while contributing to the ecosystem. Let's take a deep dive into the potential of this emerging decentralized world.
1. Monetizing NFT Collectibles
NFTs were the most popular crypto assets in 2021, accounting for $23 billion in total sales throughout the year. Despite the ongoing market bloodbath, they have continued to gain popularity; according to the latest stats by DApp Radar, VCs invested close to $2.5 billion in this sector during the first quarter of 2022. More importantly, there is a new wave of NFT innovations that is solely focused on adding utility value.
Today, investors are not limited to overrated NFT collections; the ecosystem now features easily accessible NFT marketplaces such as Digital Arms, where anyone can purchase IP-patented digital firearms. Users who acquire these NFTs can generate a passive income by reselling at higher price or use them in the play-to-earn (p2e) gaming space. Additionally, it is possible to rent out a digital firearm, given that the platform will integrate with several NFT guilds.
With the NFT market set to grow bigger, it is no surprise that innovators are focusing on value addition. A trend that has caught the attention of both crypto natives and billionaires such as Mark Cuban,
"With the [Mavericks], we're trying to find a good option for turning our tickets into NFTs. We want to be able to find ways so that not only can our consumers, our fans, buy tickets and resell them, but we continue to make a royalty on them." previously noted the Dallas Mavericks owner.
2. Completing Simple Tasks on Web 3.0 Ecosystems
The Web 3.0 ecosystem, also known as the decentralized web, has taken the internet by a storm in recent months. By definition, Web 3.0 is a futuristic iteration of the internet which allows users to exist in alternate realities powered by modern-day technologies, including blockchain, augmented reality (AR) and virtual reality (VR). According to a prediction by Grayscale, this new web has the potential of growing into a trillion-dollar market.
So, what are some of the income generation opportunities? Besides the massively hyped play-to-earn (p2e) ecosystem, Web 3.0 has introduced decentralized platforms such as Grand Time; this platform features a social mining and gigs tasks marketplace where participants are rewarded in the native $GRAND token for completing simple social media tasks (liking posts, promoting projects and writing comments).
As it stands, the Grand Time Web 3.0 ecosystem has enabled the completion of over 80,000 tasks, with the main goal being to add value to the $350 billion gig economy. Given the rise of such platforms, freelancers from developing and underdeveloped nations have an opportunity to increase their minimum wage provided one allocates time to complete the available tasks.
3. Social Media Tips
The creator economy is among the markets that are currently thriving; according to estimates by the Influencer Marketing Hub, this industry is roughly worth $104 billion. However, there is a huge disparity in the sharing of revenues. Most of the value generated from this sector often ends up in the pocket of centralized social media platforms, including the likes of Facebook, Instagram and Twitter. Meanwhile, creators only receive a drop in the bucket.
With blockchain technology in the picture, creators have an opportunity to increase their income through Web 3.0 tipping platforms such as PIP. This decentralized ecosystem connects Web 2.0 social media networks with crypto protocols like Solana. In doing so, PIP has introduced a seamless way for modern-day creators to integrate a suite of crypto tipping solutions with their social media profiles.
This decentralized approach presents a better avenue for creators to generate an income compared to the existing structure where third parties take home the lion's share. Even better, social creators who opt to leverage crypto tipping infrastructures like PIP can access other perks, including yield farming and staking rewards. Both of which can come a long way in increasing one's income potential.
4. DeFi Lending for a Good Cause
As far as blockchain innovations are concerned, DeFi is among the most vibrant niches, over $106 billion is currently locked in various protocols. More interestingly, this nascent niche has minted quite a number of millionaires within the past two years. The big question, however, is how one can contribute towards a social good while deriving the benefits offered by the DeFi ecosystem?
Well, thanks to the fast-paced nature of crypto innovations, we now have DeFi-focused platforms such as Gluwa that are bridging the financial inclusion gap. This DeFi ecosystem offers investors an interest account with up to 15% APY; meanwhile, the funds gathered are directed towards serving the under-banked via Gluwa's permissionless Creditcoin blockchain. Last year, this project was selected to participate in the Inclusive Fintech 50 competition.
For blockchain natives looking to make a social impact, Gluwa provides a perfect avenue to do so, alongside an opportunity to generate a passive yield from their idle capital. This model can come in handy in terms of value preservation,
"The market clearly has a lot of appetite for stable yield opportunities. The great thing about Gluwa is that it's based on real world enterprises, and doesn't care about the ups and downs of the crypto market". previously echoed Gluwa's Head of Product Brendan O'Toole.
Final Thoughts
Going by the aforementioned opportunities, blockchain technology has proven to be an enabler in today's economy. It is particularly important for stakeholders to understand that there is more than mere speculation. In fact, most of the fortunes made in this industry have been facilitated by fundamental contributions as opposed to gambling. This goes on to show that interested participants have a wide range to choose from; one just needs to dig deeper and conduct proper due diligence to tap the underlying potential.