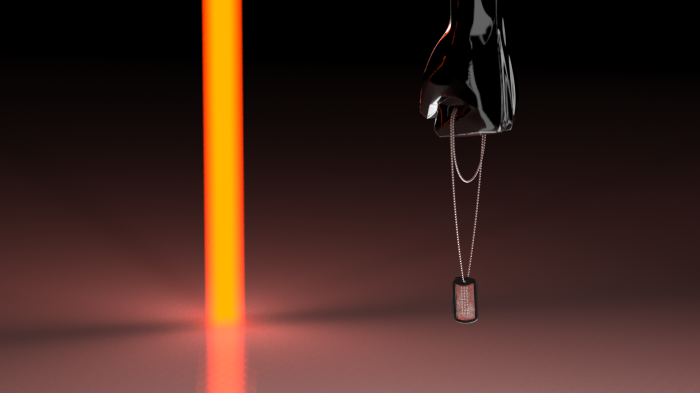 Digital Arms, the pioneering ecosystem specializing in IP-licensed digital collectible firearms and Web3 gaming integration, is excited to unveil its state-of-the-art marketplace and highly rewarding staking pools. This game-changing development allows users to delve into the realm of top-tier firearm brand NFTs while capitalizing on exceptional investment opportunities and immersive gaming experiences. Sign up now to embrace the future of NFT trading and be prepared for the world's first IP-licensed NFT brand drops! https://marketplace.digital-arms.com/
Dogtag NFT holders, get ready to be amazed! By staking your HNTR tokens, you can now enjoy a whopping 200% APY on your investment. This exclusive offer is designed to reward our dedicated community members with unparalleled returns. Don't miss out on this incredible opportunity!
Dogtag NFTs, which have already been released and are currently being traded on the Digital Arms marketplace https://marketplace.digital-arms.com/, offer exclusive benefits for collectors and investors. Not only do they grant access to the staking pools and earn huge rewards, but you'll also gain priority access to digital collectible firearm drops, ensuring you're always ahead of the game for the latest and most sought-after collectibles. You'll also receive early access to announcements, events, and whitelisting for partnered NFT drops, plus exclusive NFT and token airdrops.
https://cdn.embedly.com/widgets/media.html?src=https%3A%2F%2Fwww.youtube.com%2Fembed%2FUF2cakCydXU%3Ffeature%3Doembed&display_name=YouTube&url=https%3A%2F%2Fwww.youtube.com%2Fwatch%3Fv%3DUF2cakCydXU&image=https%3A%2F%2Fi.ytimg.com%2Fvi%2FUF2cakCydXU%2Fhqdefault.jpg&key=a19fcc184b9711e1b4764040d3dc5c07&type=text%2Fhtml&schema=youtube
Mark your calendars for the 12th and 13th of April as we unveil our new staking pools. You can explore and participate in these pools by visiting https://staking-digitalarms.vercel.app/ Get ready to witness a seamless staking experience that combines both short-term and long-term rewards!
Digital Arms is dedicated to transforming the world of digital collectibles and gaming by offering unique and valuable NFTs, a state-of-the-art marketplace, and lucrative staking opportunities. Don't miss the chance to be part of this revolutionary platform. Sign up today and stay tuned for upcoming brand drops, gaming integrations, and exciting developments in the Digital Arms ecosystem!