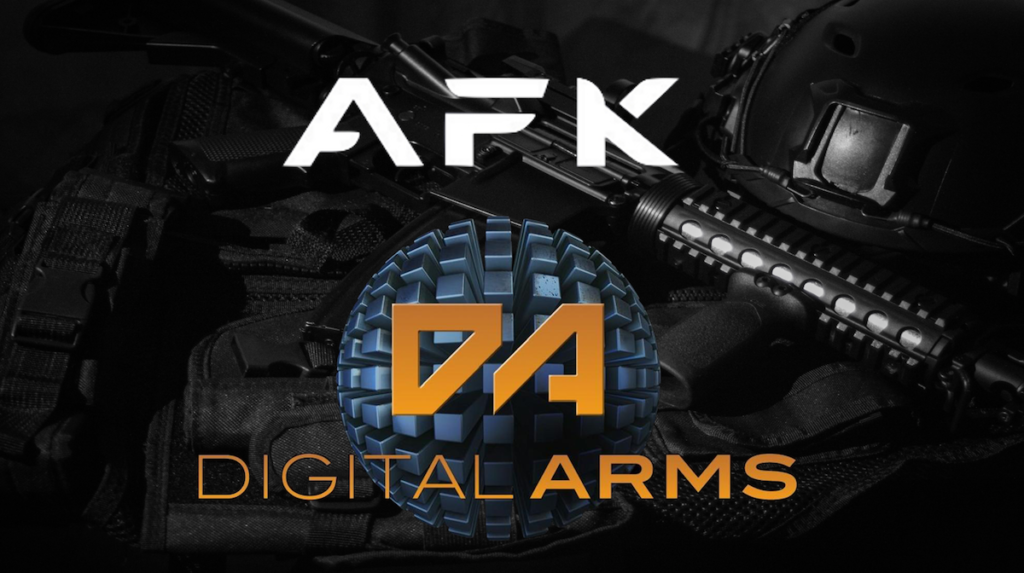 Hunter Token is the world's first provider of a digital firearms trading platform set to launch on the 14th of October 12pm UTC. Hunter Token will be the first blockchain-based utility platform that offers an ecosystem for IP-licensed firearms to be bought, sold, and traded for collectors and gaming enthusiasts.
Hunter Token has partnered with Bitmart, Coinstore, Kommunitas and Zelwin Finance to add the HNTR Token to their launchpads, later in this blog we will provide their links for purchase. The Hunter Token comes utility packed, which means it will be used to pay for all transactions and services on the Digital Arms platform. This includes listing fees, listing revisions, auction fees, transfer fees and more. When brands wish to advertise their goods and service, these fees will be paid for in HNTR, further driving the token value.
https://cdn.embedly.com/widgets/media.html?src=https%3A%2F%2Fwww.youtube.com%2Fembed%2FhqzOSqkv8m8%3Ffeature%3Doembed&display_name=YouTube&url=https%3A%2F%2Fwww.youtube.com%2Fwatch%3Fv%3DhqzOSqkv8m8&image=https%3A%2F%2Fi.ytimg.com%2Fvi%2FhqzOSqkv8m8%2Fhqdefault.jpg&key=a19fcc184b9711e1b4764040d3dc5c07&type=text%2Fhtml&schema=youtube
Lets talk NFT assets, In conjunction with Token Launch, Digital Arms will go live with our first NFT sale (DogTags) purchased only with $HNTR and holding prestigious utility where holders can receive a huge APY bonus (up to 50%) when combined with $HNTR Token staking, Pre-sale access to IP licensed NFT firearm drops, Private Discord chat rooms to speak with project founders and core team, Pre-sale access to solider Avatar drops, Random NFT airdrops (free NFT's!), Exclusive access to select Digital Arms events and much more as our roadmap develops!
Firearms supplied by the Digital Armory to the blockchain gaming industry will represent true asset ownership so firearms can move from game to game and owners can earn passive income through lending and staking. Unlike most NFT collections, Digital Arms will offer real in-game utility, including exclusive tournament access and the ability to level up through elite gameplay.
NFT games are the new era of gaming, where the ownership of digital items is determined by blockchain technology. Players can buy and sell their digital items on an open market to which Digital Arms powered by the Hunter Token will provide a user-intuitive platform that is easy and fun to navigate.
It's expected and been proven that other companies will struggle to compete in the space — if they're able to penetrate the industry at all. A company that holds exclusive IP licensing rights for the world's leading firearm brands for the NFT gaming industry has monopolized this field and has its own token at its core it can further drive its share value.
There are many goals that have been met and exceeded in line with our roadmap, but one of the most interesting aspects of the HNTR platform is that it will have its own LP staking program. Investors and holders will be able to stake NFTs and $HNTR for greater APY. The Hunter token project is aiming to bring liquidity to the gaming industry by creating a platform where users can trade their digital assets.
Be part of the most revolutionary NFT gaming movements of 2022, and don't miss out on being an early adopter of an industry first for blockchain gaming!
Buying from Bitmart Launchpad and CEX
Buying from Coinstore Launchpad and CEX
Buying from Zelwin Launchpad (11th Oct)
Buying from Kommunitas Launchpad
Buying from Pancakeswap DEX
About Digital Arms
Digital Arms is the market leader for today's firearm, gaming and hunting enthusiasts, which allows them to purchase and own digital firearms and related accessories. Our mission is to build and release firearm NFTs that will have unique capabilities from adding multiple accessories such as optical sights, magazines, grips, suppressors, and be reskinned in different colors. Digital Arms NFTs will be scarce, collectible, and interoperable within gaming platforms. For more information about Digital Arms, read the company whitepaper at https://docsend.com/view/gcfdaiymvyqcakkh.
You can visit the company website at https://www.hunter-token.com/, and keep up with updates at their Twitter account https://twitter.com/DigitalArmsNFT.
Join the Digital Arms movement over at their Discord: https://discord.gg/digital-arms
Business related enquiries email bclarke@digital-arms.com